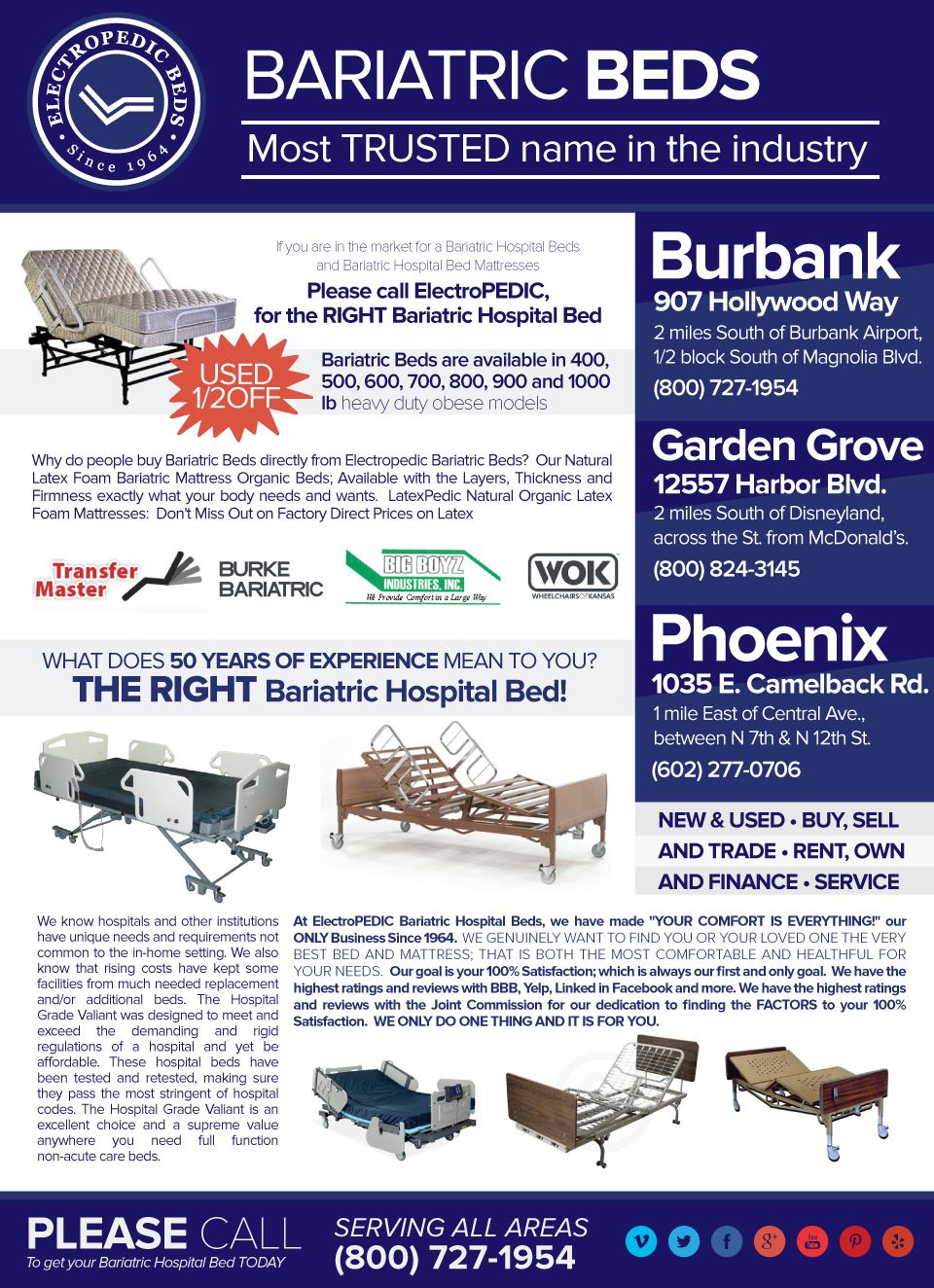 Used Bariatric Beds 1/2 OFF Regular Price (800)727-1954
PLEASE CALL FOR WORLD'S LOWEST PRICES ON BARIATRIC BEDS AND MATTRESSES (800)477-0248. AS THE ACTUAL MANUFACTURER OF THE LATEXPEDIC BARIATRIC MATTRESS, WE CAN USUALLY SAVE YOU UP TO 50% amp; MORE!
At LATEX PEDIC, we are Authorized Dealers of all the Bariatric Bed and Bariatric Bed Mattress Manufacturers:
BIG-BOYZ Bariatric Bed and Bariatric Bed Mattresses

BLUE-CHIP Bariatric Bed Mattresses

BURKE-BARIATRIC Bariatric Beds and Mattresses

DRIVE Hospital Bariatric Beds

INVACARE Hospital Bariatric Beds

LEGGETT amp; PLATT Adjustable Bariatric Adjustable Beds

SPAN AMERICA Bariatric Mattresses

TRANSFER-MASTER Bariatric Bed and Bariatric Mattress

TUFFCARE Hospital Bariatric Beds and Bariatric Mattresses

VOLKNER Hospital

Bariatric Mattresses

WHEELCHAIRS OF KANSAS Bariatric Beds and Bariatric Mattresses
Home Sleep Lab cheap Alzheimers Fall out discount are of bed low obese inexpensive overweight obesity clinic sleep center affordable bariatric adjustable electric hospital bed cost mattresses sale prices
SERVING ALL AREAS WITH NEW AND USED BARIATRIC BEDS

ADJUSTABLE BEDS, HOSPITAL BEDS amp; MATTRESSES

CALL (800)477-0248

FOR BEST PRICE, QUALITY, GUARANTEE SERVICE AND SELECTION OF HEAVY DUTY EXTRA WIDE LARGE amp; BIG ELECTRIC ADJUSTABLE HOSPITAL BARIATRIC BEDS WITH HI-LO AND OPTIONAL REVERSE TRENDELLENBERG 350 400 450 500 550 POUND CAPACITY 600 650 700 750 800 850 AND 1000 LB WEIGHT CAPABILITY. TRANSFER MASTER VALIANT SUPERNAL, BIG BOYZ, WOK WHEELCHAIRS OF KANSAS DRIVE MEDICAL INVACARE TUFFCARE GRAHAM FIELD PATRIOT BLUE CHIP VOLKNER SPAN AMERICA LATEXPEDIC NATURAL ORGANIC LATEX MATTRESSES
USED BARIATRIC BEDS ARE 1/2 OFF REGULAR PRICE. CALL 800-477-0248.
We highly recommend the LATEX PEDIC Bariatric Solid Core Mattress. It is rated up to 750 pounds weight capacity. 10" of ULTRA FIRM Latex; surrounded on both sides with Natural Cotton and Wool Quilting; Completely Reversible; with Handles. The LATEX PEDIC Solid Core Bariatric Mattress is probably 10X more comfortable than any other type of mattress available in the industry. Latex Mattresses score the highest ratings for Comfort, Support, Breatheability, Pressure-Relief and Durability. We usually recommend the Solid Core Mattress with the Deluxe Regency Pressure-Reducing Mattress Pad.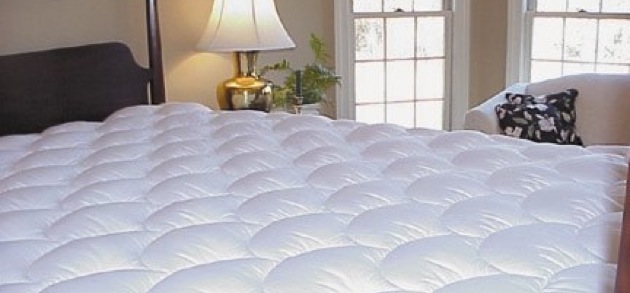 If you do NOT need the 3rd motor THAT MAKES THE WHOLE BED GO UP AND DOWN, but need the Head Up/Down and Foot Up/Down Feature, we can highly recommend the WH3 Adjustable Bariatric Bed from ELECTRO PEDIC.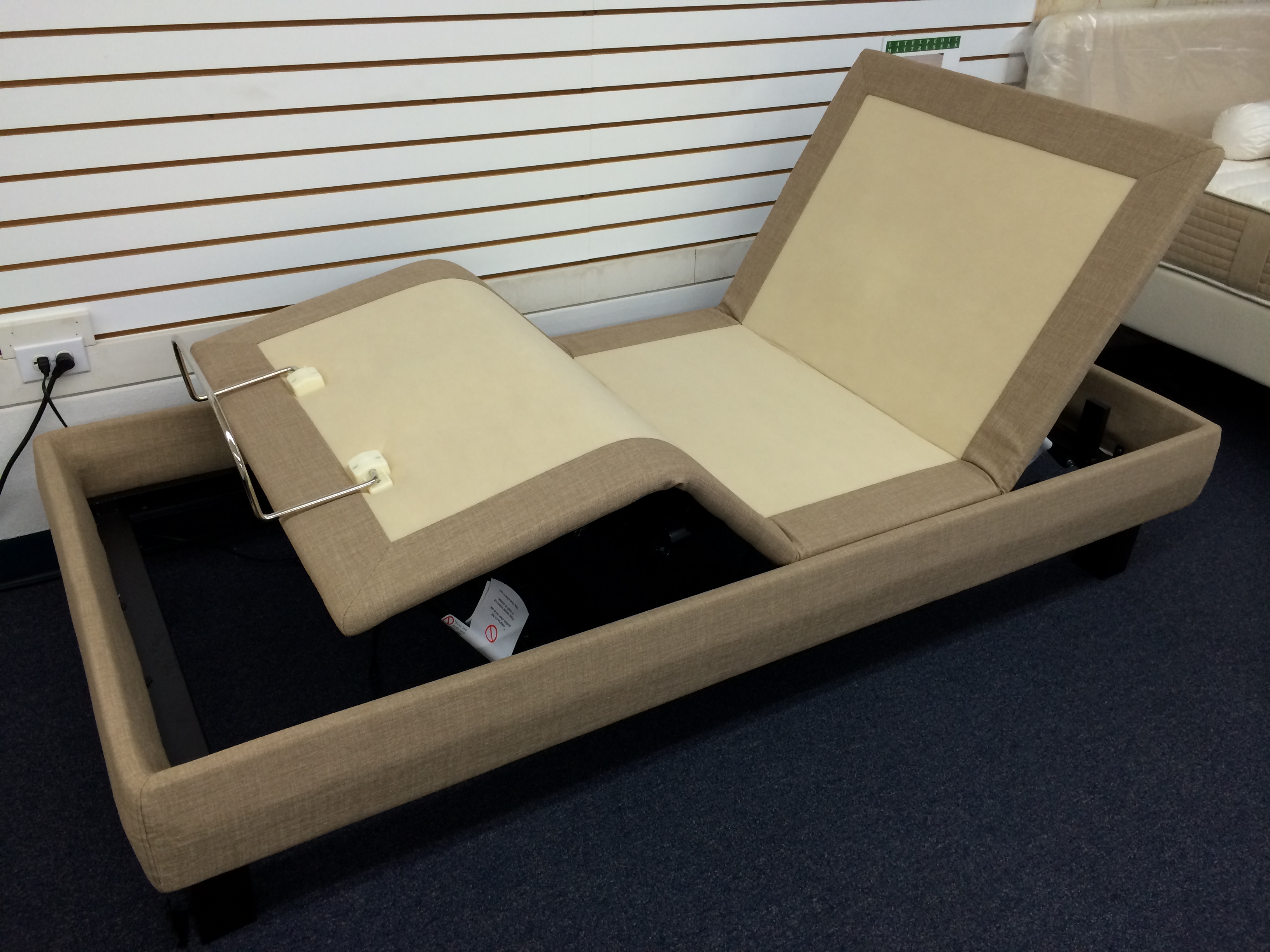 THE WH3 750 POUND WEIGHT CAPACITY ELECTROPEDIC ADJUSTABLE BARIATRIC BED. The Wh3 is not rated to support weights exceeding 850 pounds - including the weight of the mattress.
Sizes:
36" x 80" Twin

38Acirc;#198; x 80Acirc;#198; Twin XL

38Acirc;#198; x 84Acirc;#198; Twin Super Long

42" x 80"

48" x 80"

53Acirc;#198; x 80Acirc;#198; Full XL

53Acirc;#198; x 84Acirc;#198; Full Super Long XXL

60Acirc;#198; x 80Acirc;#198; Queen

Also available in Split Dual King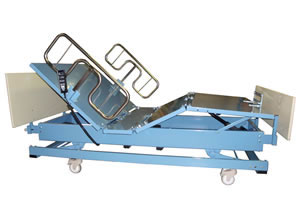 If you weigh over 350 pounds the Bariatric Bed Industry includes standard 2 and 3 motor hospital beds 36" x 80" with up to a 450 pound weight capacity, the Leggett and Platt Bariatric 2-Motor Adjustable Bed with a 600 pound weight capacity AVAILABLE IN ALL BED SIZES - TWIN, FULL, QUEEN, KING AND DUAL QUEEN amp; KING; the 42" wide bed available for those who weigh 350 pounds to 500 Pounds, the 48" wide bed for those who weigh 500 pounds to 650 pounds and the Very Heavy Duty Bariatric Bed Models for those who may want a Full or Queen size that weigh over 650 pounds and up to 1000 pounds. Select a Bariatric Bed and mattress for your personal use and take a health break.
Bariatric Bed Questions:
Before you buy a Bariatric Bed, here are some of the questions that are frequently asked:
What Size (width) are you looking for?
What Length are you looking for?
How Much Do You Weigh?
How Tall Are You?
How Old Are You?
Are You Disabled?
Do You Need Side Rails?
Are You Transferrring In and Out of Bed (to a wheelchair, or walker, . . .)
Do you have Assistance . . . a Caregiver?
Do you need the bed at a certain height (high and low)?
Do you need the 3rd motor: whole bed up and down?
Do you need Trendellenberg and Reverse Trendellenberg (various additional reclining positions)?
Is the Bed strictly for yourself (or will you always or sometimes be sharing it with someone else?
What type of mattress are you looking for?
Is Incontinence an issue?
What type of Mattress Firmness are you interested in?
Do you need the bed to be easily movable?
Are you in the market for bedding and mattress pads too?
Do you have a particular manufacturer, model or brand that you are interested in?
Would you be interested in our Used amp; Second-Hand models at 1/2 OFF Regular Price?
Bariatric Bed Solutions:
We can then give you some solutions and recommendations. We know price is always a primary concern; whether you are a millionaire or are primarily living off social security. But, we also know your health and your comfort are the most important issues that we must foremost address. After we learn a little more about your needs, we will offer you the best recommendation, which will also include the lowest price. Please call 800-727-1954.
LATEX PEDIC Bariatric Mattresses can be made up to 1000 pounds and are probably 10X more comfortable than the other types of mattresses available.
More about Bariatric Bed Factors to Your 100% Satisfaction
3-motor fully electric hi-lo Bariatric Beds are almost standard equipment on all bariatric beds (as opposed to two-motor, semi-electric hospital beds). The 3rd motor allows you to elevate the bed higher and lower to help you get out of bed, transfer to a wheelchair, and help a caregiver work with the patient.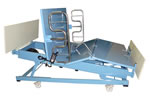 But, the Trendellenburg, Reverse Trendellenburg and Cardio-Recline Positions are an option. If your Bariatric Bed needs these positions for health and comfort, if someone is actually disabled and needs different weights and pressures on their skeletal, cardio, respiratory and circulatory systems, then we will also tell you about the availablility of these positions.
Used Bariatric Beds 1/2 OFF Regular Price (800)727-1954
PLEASE CALL FOR WORLD'S LOWEST PRICES ON BARIATRIC BEDS AND MATTRESSES. AS THE ACTUAL MANUFACTURER OF THE LATEXPEDIC BARIATRIC MATTRESS, YOU CAN ORDER FACTORY DIRECT (800)477-0248
THE 11" THE ULTIMATE, 9" HIGH PROFILE LATEX MATTRESS, THE 7" LATEX MATTRESS, AND THE 2" LATEX MATTRESS PAD.
LatexpedicAcirc; 100% Pure TALALAY Classic, Natural and Organic Mattresses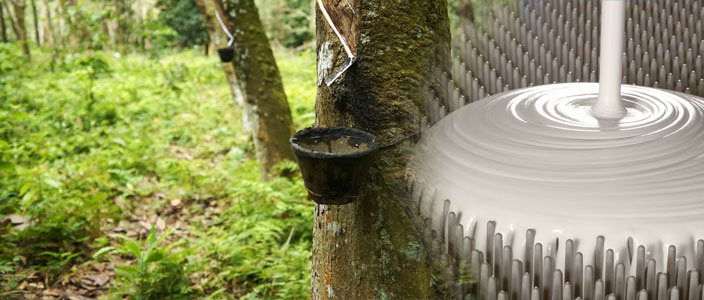 ALL LATEX-PEDICAcirc; MATTRESSES ARE MADE WITH 100% PURE TALALAY LATEX : MADE IN THE USA: Each 100% Pure TALALAY Latex Core is Made One-At-A-Time that goes through the 6-Step TALALAY Process; and then individually test in nine placed, dated and serialized. All Models are Completely Reversible and Quilted on BOTH SIDES with Handles (or Zippered Cover). 20-Year Written Warranty. All Models are available Classic, Natural and Organic. All Models come in your choice of (4) Four different Mattress Firmnesses: Soft, Regular Firm, Extra Firm and Ultra Firm.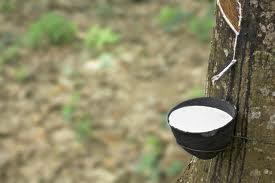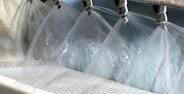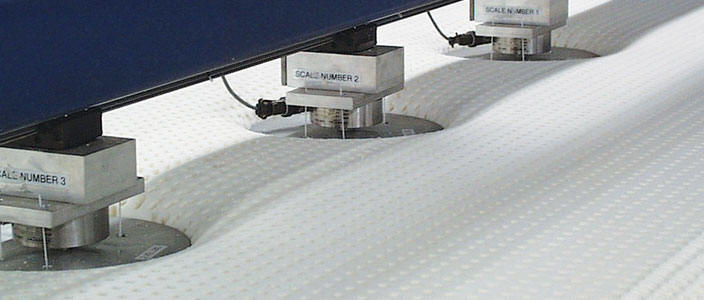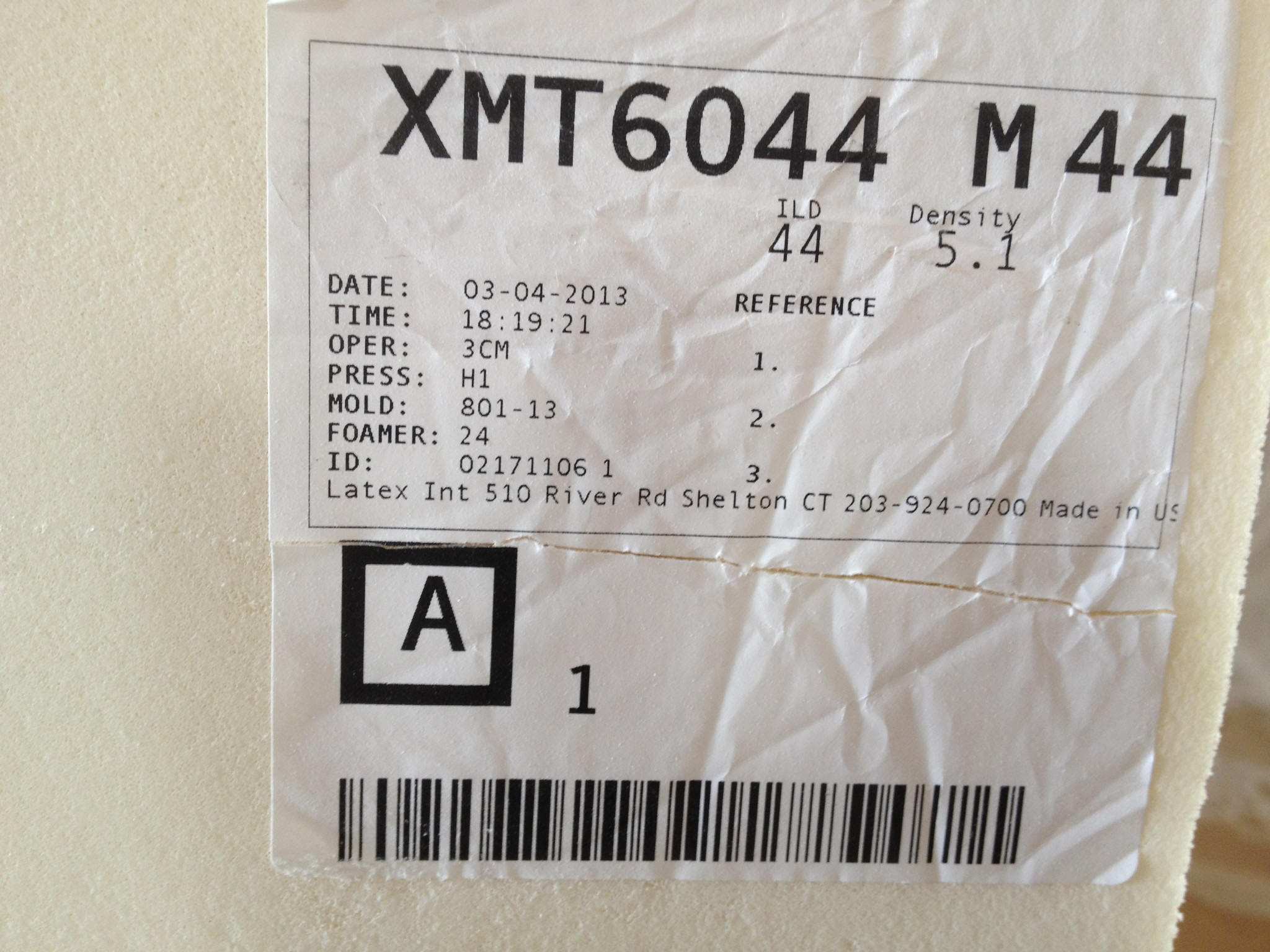 Hand-Crafted One-At-A-Time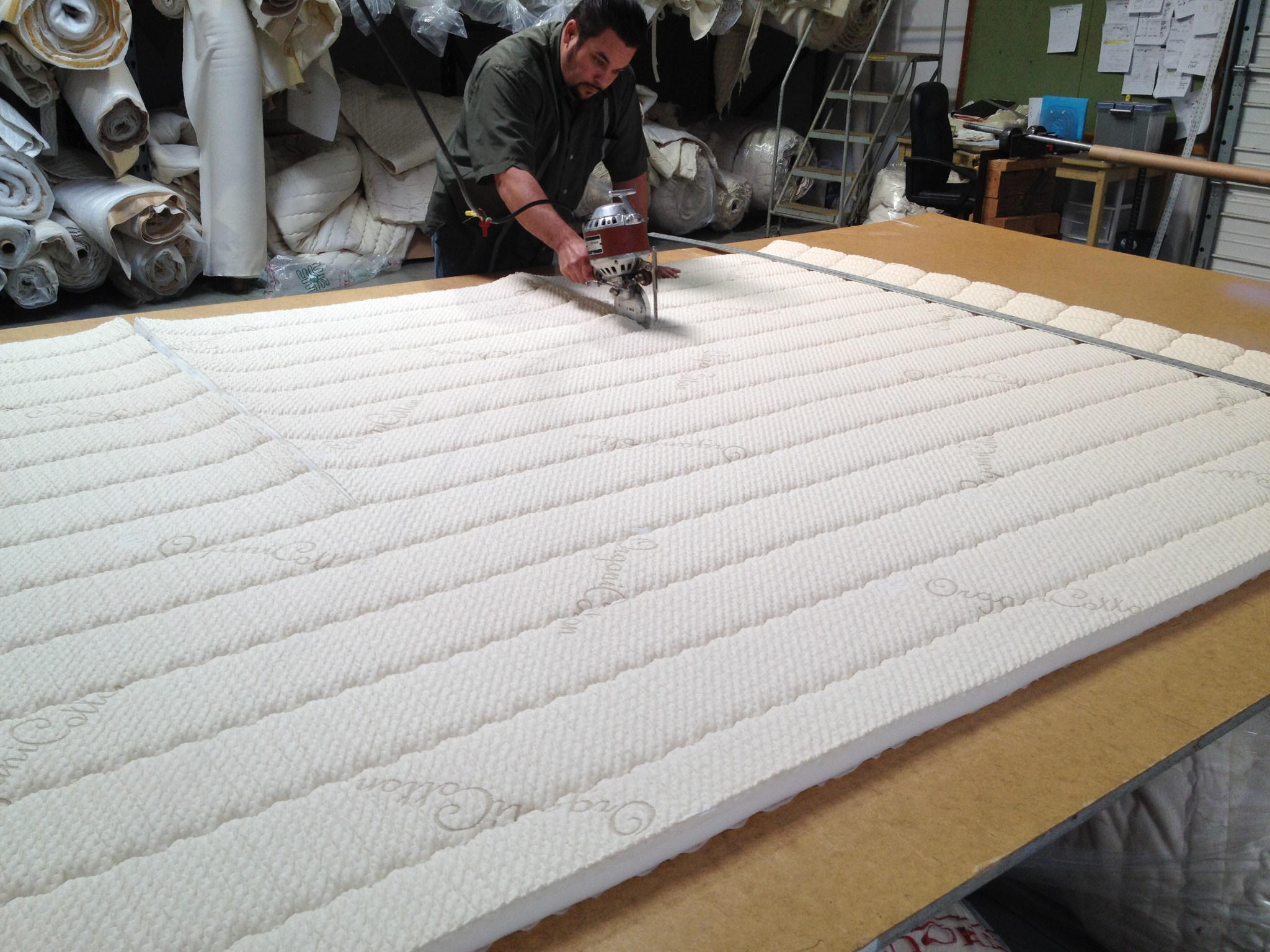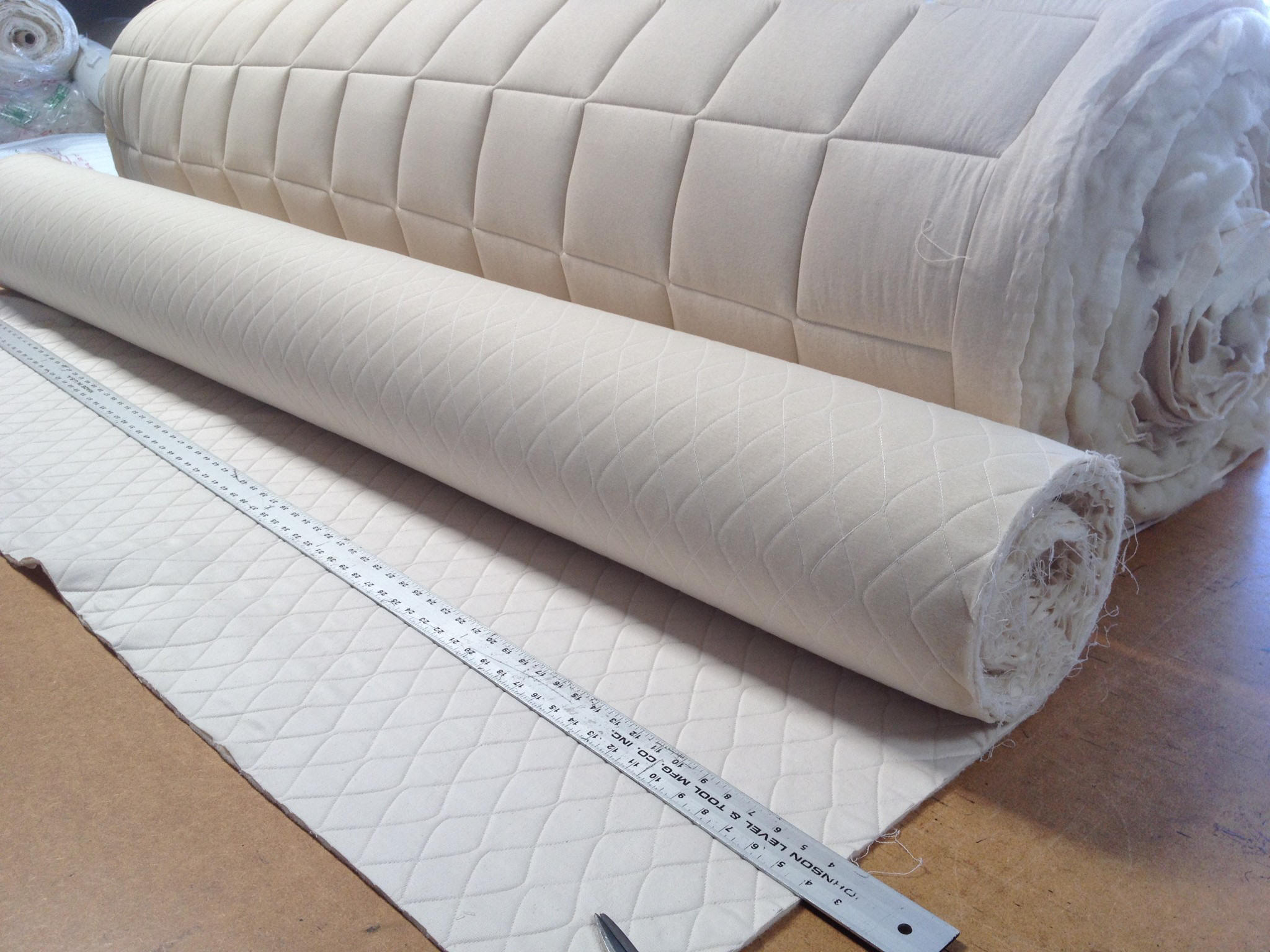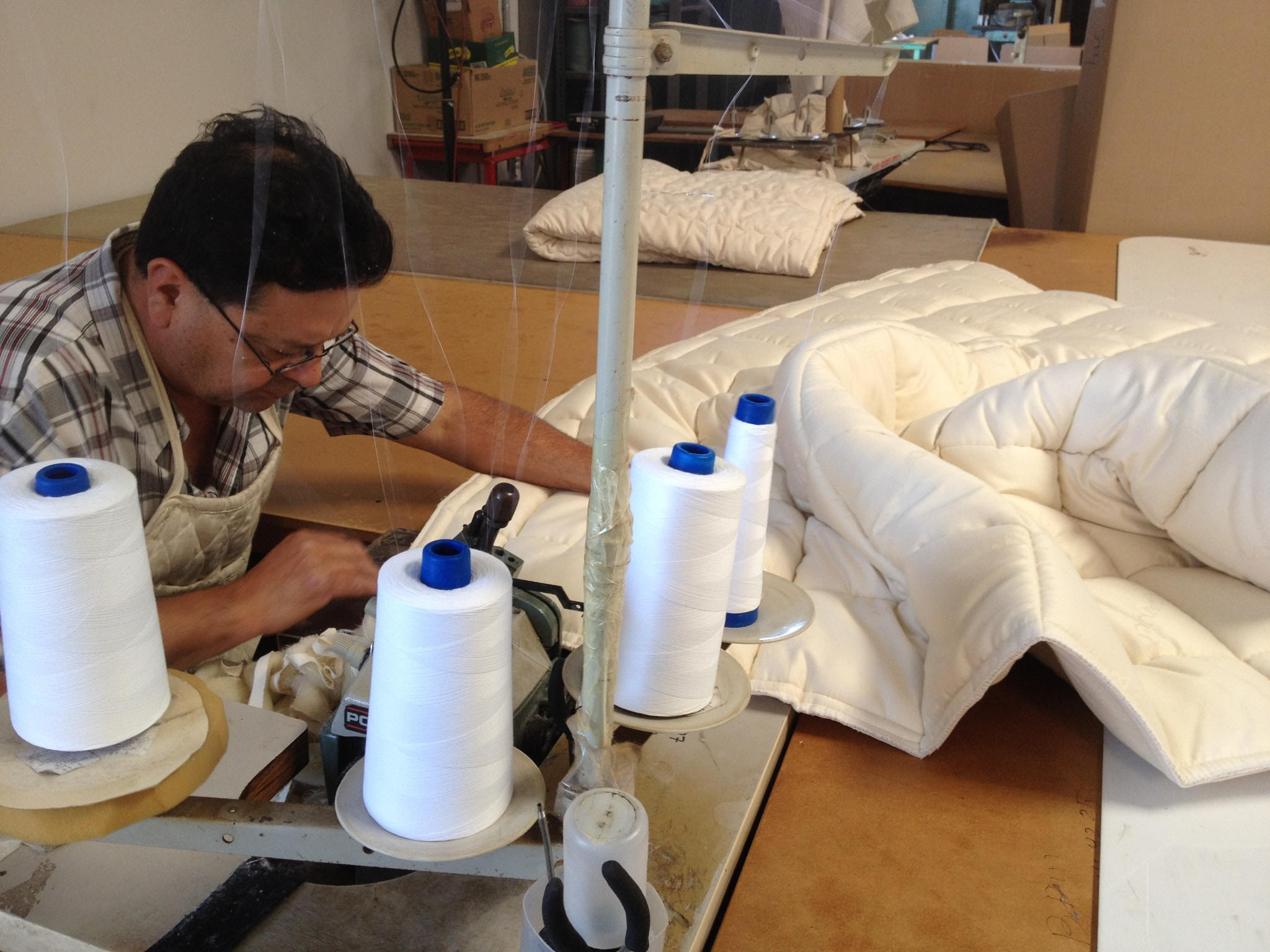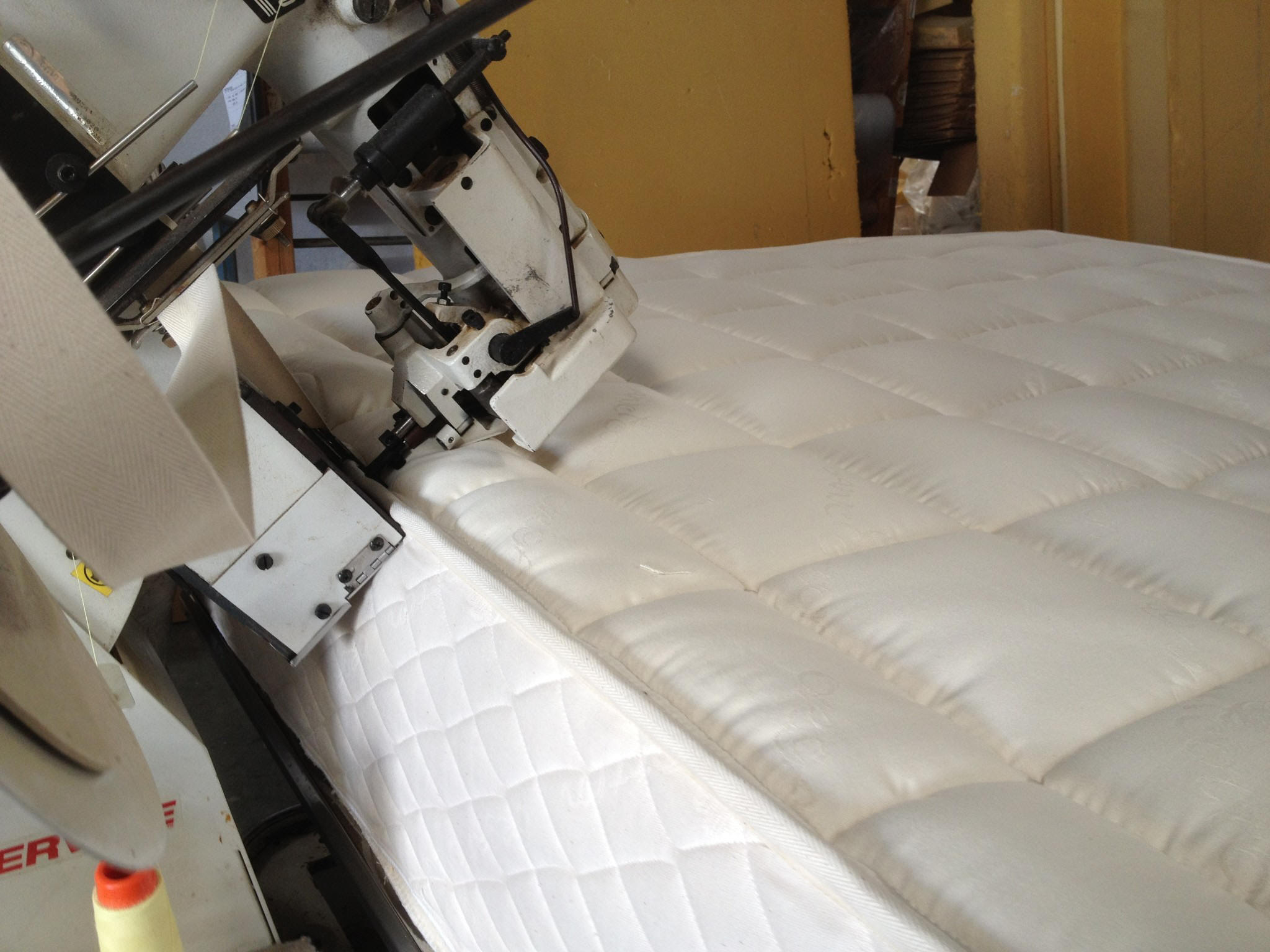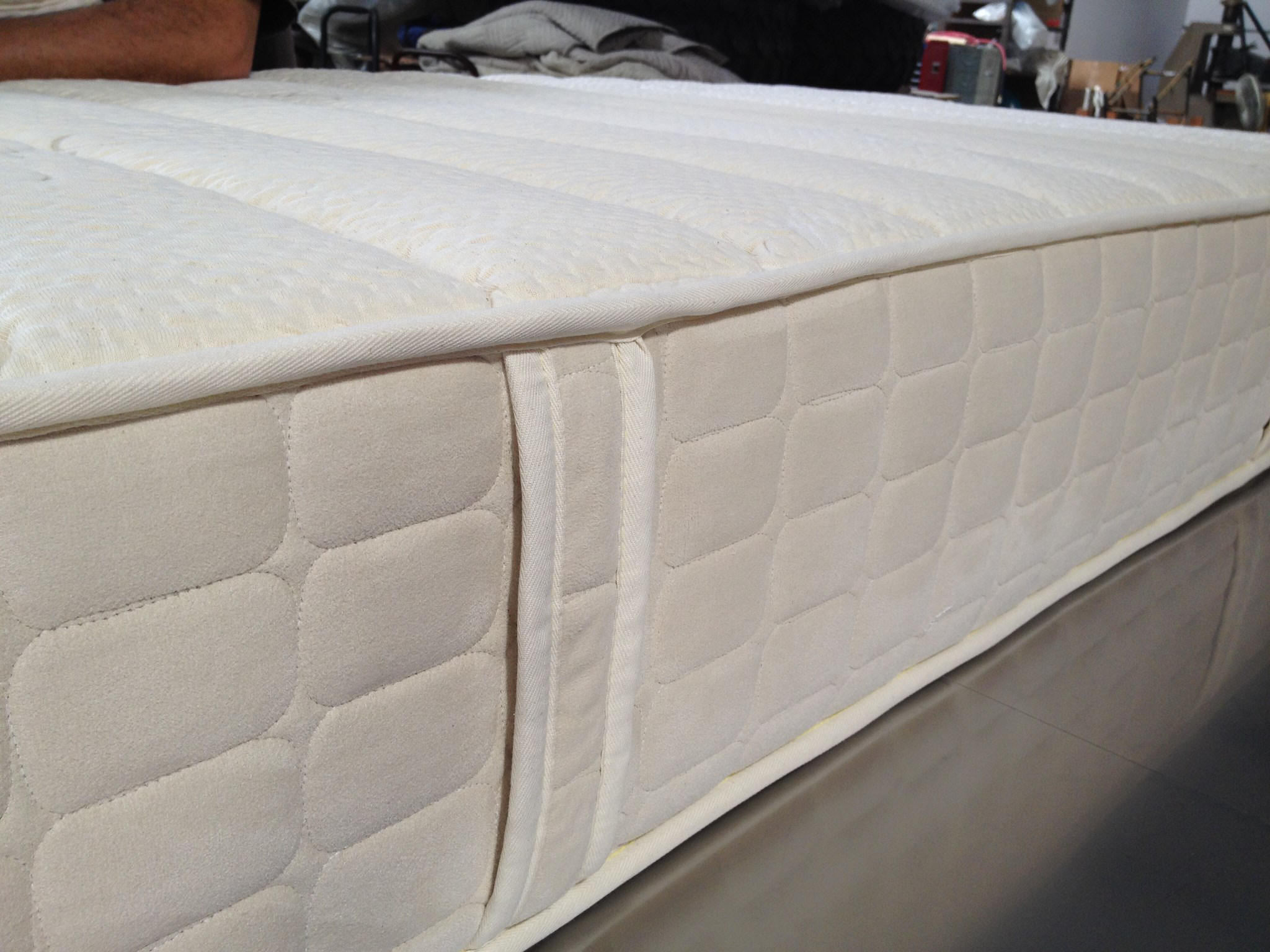 How do you make your Adjustable Bed Twice As Comfortable?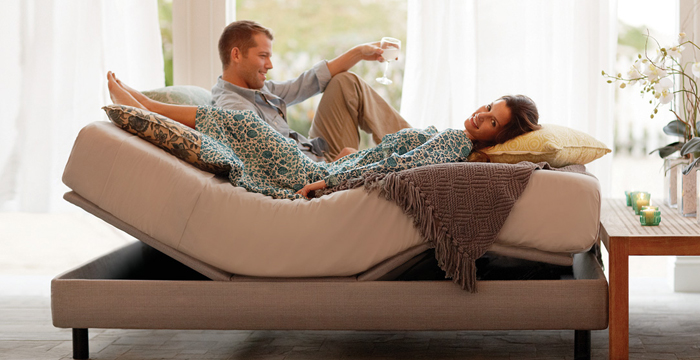 All LatexpedicAcirc; Mattresses work PERFECTLY! with Adjustable Beds and will make any Adjustable Bed TWICE as comfortable!! Buy with the Electropedic WH1, WH2 and WH3 Adjustable Beds, Leggett amp; Platt Adjustable Bed, Flex-A-Bed, Reverie Adjustable Bed and Ergomotion Adjustable Bed
.
NOW Latex Mattresses are also available with High Low Fully Electric 3-Motor Hospital Beds and Bariatric Mattresses: Solid Core and Orthopedic Firm
.

1035 E. Camelback Rd., Phoenix Az. (800)733-1818
907 Hollywood Way, Burbank CA (800)233-7382
12557 Harbor Blvd., Garden Grove CA (800)824-3145
Latex Natural and Organic Adjustable Bed Mattresses
SERVING PHOENIX METRO AREA: (800)733-1818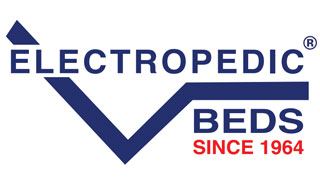 FACTORY DIRECT ADJUSTABLE BEDS SINCE 1964
1035 E. Camelback Rd., Phoenix Az. 602-277-0706
12557 Harbor Blvd., Garden Grove CA (800)824-3145
907 Hollywood Way, Burbank CA (800)727-1954
OPEN MON THRU SAT 10-5
Used Bariatric Beds 1/2 OFF Regular Price (800)727-1954