LOVE IT, LOVE IT, LOVE IT!!!


I can't THANK YOU enough for the great job you did with my mattress! I LOVE IT!!! As soon as I put my head down, my lights when out! I was completely knocked me off my feet in comfort! The feel of this mattress is incredible!! Almost as though your floating on a cloud!! LOVE IT, LOVE IT, LOVE IT!!!
K. J., THE ULTIMATE Customer, 2/6/14

A Good Night's Sleep . . .
A lot of people take A Good Night's Sleep for granted; but if you don't sleep well, you simply cannot feel your best the next day. A mattress has to BOTH Support your posture And provide Pressure-Relief for your head, shoulders, hips and heels. Nothing in the World works better than 100% Pure Talalay Latex.

What Does Natural and Organic have to do with anything?
We ALL spend 8 hours each night in the bed we buy, every week, every month, every year, . . . for 20 Years. THE ULTIMATE Mattress is made with all Natural Products. No Polyurethane. No Polyester. No Synthetics. No Chemicals. No Toxins. Natural Ingredients can make for a Healthier Sleep.

OVER 1,000,000 ADJUSTABLE BEDS WERE SOLD LAST YEAR
Read. Rest. Recline. Restore. OVER 1001 reclining positions at the simple touch of your finger. Whether for Health, Sleep, Watching TV or PURE COMFORT,

LATEX

PEDIC® Mattresses make the most perfect Adjustable Bed Mattress.

LATEX

PEDIC® Mattresses are channel quilted every 6" to allow for perfect bending (unlike other adjustable bed mattresses that bunch up in your lower back area.) Nothing bends better on an Adjustable Bed than a LATEX PEDIC Mattress. Select a Model and Firmness for your personal use, and take a health break.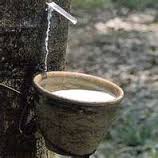 WHAT IS NATURAL LATEX?
Natural Latex is a milky substance harvested from rubber tree plants (Havea brasiliensis) which are grown in tropical climate plantations around the world. Natural Latex is bio-degradable and naturally resistant to mold, mildew & bacteria.
Harvesting the liquid latex is similar to tapping trees for maple syrup. The trees are not harmed, providing a sustainable resource.