Los Angeles CA Bariatric Electric Motorized Wheel chairs Dealer - Power Chairs Up to 650 Pound Capability
JAZ.zy bariatric power chairs deliver the high performance maneuverability of mid-wheel drive design with heavy-duty construction for maximum durability. With powered wheelchair features like enhanced seating sizes, powerful drivetrains and weight capacities up to 650 lbs., JAZ.zy bariatric power chair models are the perfect choice for the larger individual.
Featuring Heavy Duty Pride JAZ.zy Bariatric Models:
The Electric Power Chair by JAZ.zy is designed to bring you the ultimate in Heavy Duty Mobility by allowing you to travel just about anywhere at the simple touch of your finger, making the time you can enjoy every day, without fatigue, tension and stress. Select from the Pride JAZ.zy 1170 XL Plus, JAZ.zy 1420 and JAZ.zy 1650 Heavy Duty Motorized Wheelchairs.
WORLD'S LOWEST PRICES: 800-727-1954
Authorized Service Center and Dealer for Pride JAZ.zy Electric Wheelchairs
Ask about our Limited Lifetime Warranty on Parts - Includes Batteries!
We make billing Medicare on an Electric Wheelchair very easy.

JAZ.zy 1170 XL Plus Heavy Duty Motorized Wheelchair
JAZ.zy 1420 Heavy Duty Motorized Wheel Chair
JAZ.zy 1650 Heavy Duty Motorized Wheel Chair



JAZ.zy 1420 Power Chair




JAZ.zy 1170 XL Plus Power Chair


JAZ.zy 1650 Bariatric Heavy Duty Power Chair
New Los Angeles CA theJAZ.ZYstore serving LA Metro Area with Power Chairs. Wheelchairs are so easy to use, you are going to wonder how you ever waited so long to pamper yourself. Motorized Powerchairs allow you to move forward and reverse at the simple touch of your finger, making your day much easier, without fatigue and stress. Select a New or Used Electric Wheelchair for your personal use, and take a health break.
Bariatric Powered Motorized Wheel chairs

Heavy Duty Bariatric Powered Wheelchairs are so easy to use, you are going to wonder how you ever would have enjoyed each day without one. Select a motorized wheel chair for your personal use, and take a health break: Pride JAZ.zy 1170XL Bariatric Power Chairs, Pride Quantum Rehab 16 Page Brochure, Reviews, Golden Technology 450 lb electric wheel chairs; PaceSaver Scout and Boss Bariatric ; Shoprider 500 lb Power Wheelchairs, Invacare Bariatric Wheelchairs edeofor your personal use, and take a health break. Choose a powered wheelchair model for your personal use, and take a health break.

BARIATRIC PRIDE QUANTUM HEAVY DUTY SERIES



Bariatric Electric Wheel Chairs
JAZ.zy Motorized Powered Chairs
Pride Power Wheelchair
Quickie Power Wheelchair

Bariatric Heavy-Duty Equipment


Bariatric Adjustable Beds


Bariatric Hospital Beds


Bariatric Lift Chairs


Bariatric Mattresses


Bariatric Scooters


Bariatric Stair lifts


Bariatric Wheelchairs

theJAZ.ZYstore
Los Angeles Ca Medicare Dealer: Sale Price on Pride Power Chairs and Used Electric Motorized Wheelchairs JAZ.zy Powered Wheel Chairs


No one can get your a JAZ.zy Power Chair in Southern California than us!
locations in Burbank, Garden Grove, Phoenix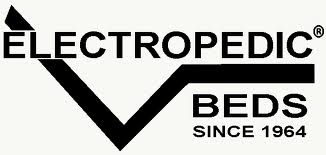 Now for the best selection of
Heavy Duty Mobility
Power Chairs and
Medical Disability
Bariatric Heavy Duty
Bariatric Scooters
, Travel easier with unbelievable mobility. The time you can enjoy your
Boss Powerchairs
has a lot to do with the way you feel. Rent, own or Finance,
Rent
an electric wheelchair
Quickie
. We have the lowest sale prices on New and Used
Bariatric Wheelchairs
and our Rental Area,
Rentals
services Phoenix and Los Angeles and Orange County Areas. Our Service Center in the
San Fernando Valley
services mobility wheel chairs,
Service Repair CA
The weight capacity of a
Heavy Duty
electric wheelchair is over 500 pounds. See the best selection of
powerchairs
at 1/2 OFF Regular Price. Contact Burbank CA Phoenix AZ. San Fernando Valley Los Angeles and Orange County
for renting
Electric Wheelchairs, powered wheel chairs, Contact Wheel Chairs. Best selection of Used Power Chairs at great Sale Prices Pride JAZ.zy 1170. We represent all the manufacturers, including American Made Leisure-Lift. See wheelchair reviews and ratings at Yelp and visit our wheelchair store showrooms: Yahoo Local.
Motorized Wheel chairs
The Pride JAZ.zy theJAZ.ZYstore is the best selling electric wheelchairs in the world. If you are in the market for a mobility Scooter Contact Scooters. We do all the Insurance and Medicare Paperwork for POV's: Power Operated Vehicles Medicare Forms. See some good video and pictures at You Tube You Tube. Visit our Pride JAZ.zy Powerchair Showrooms at Los Angeles Los Angeles Phoenix AZ. Phoenix and Orange County CA serving Anaheim, Santa Ana and Costa Mesa Showrooms. We offer shipping for the entire USA Serving All Areas. Additional Powerchair information: a b c d e f g h i j k l m n o p q r s t u v w xyz craigslist San Fernando Valley Electrical Wheel Chair Craigslist Orange County Renting Wheelchair Craigslist Phoenix Wheelchair Renting Whitepages Garden Grove Whitepages Los Angeles Powered Chairs Whitepages Scottsdale/Phoenix Yelp Mesa Yelp Anaheim Motorized chairs Yelp Anaheim Sale Wheelchair Yahoo.Local Santa Ana Yahoo.Local Sherman Oaks Yahoo.Local Tempe Facebook Thousand Oaks Facebook Merchant Circle Glendale CitySearch Huntington Beach Merchant Circle Long Beach Local Directory Gilbert CaseManagement North Hollywood Business Network Palmdale BBB Lancaster YouTube Laguna Beach Insiderpages Irvine Daily News Lancaster Burbank Doctors Blog Santa Clarita Yellow Pages Fullerton ShowMe Local Inland Empire Twitter Phoenix Google+ Torrance Press Telegram Long Beach Spokes
Motorized Wheel Chairs
Electric Wheelchair Information - Showrooms - Serving All Areas Used Electric Wheelchairs 1/2 OFF

907 Hollywood Way, Burbank CA (800)233-7382 "Serving Los Angeles Metro Area"
Los Angeles - Long Beach - Santa Clarita - Glendale - Lancaster -Palmdale -Pomona - Torrance - Pasadena - El Monte
12557 Harbor Bl., Garden Grove cA (800)824-3145 "Serving Garden Grove Metro Area"

Anaheim - Costa Mesa - Garden Grove - Huntington Beach - Irvine - Orange - Buena Park - Santa Ana - Riverside - San Bernardino
1035 E. Camelback Rd. Phoenix, AZ. (602)277-0706
Buckeye - Goodyear -Surprise - Peoria - Avondale - Glendale - Tempe -Mesa - Apache Junction - Sottsdale - Fountain Hills - Cave Creek - Chandler
Open Mon-Sat 10-5, Sun 12-4
SERVING ALL AREAS 800-727-1954