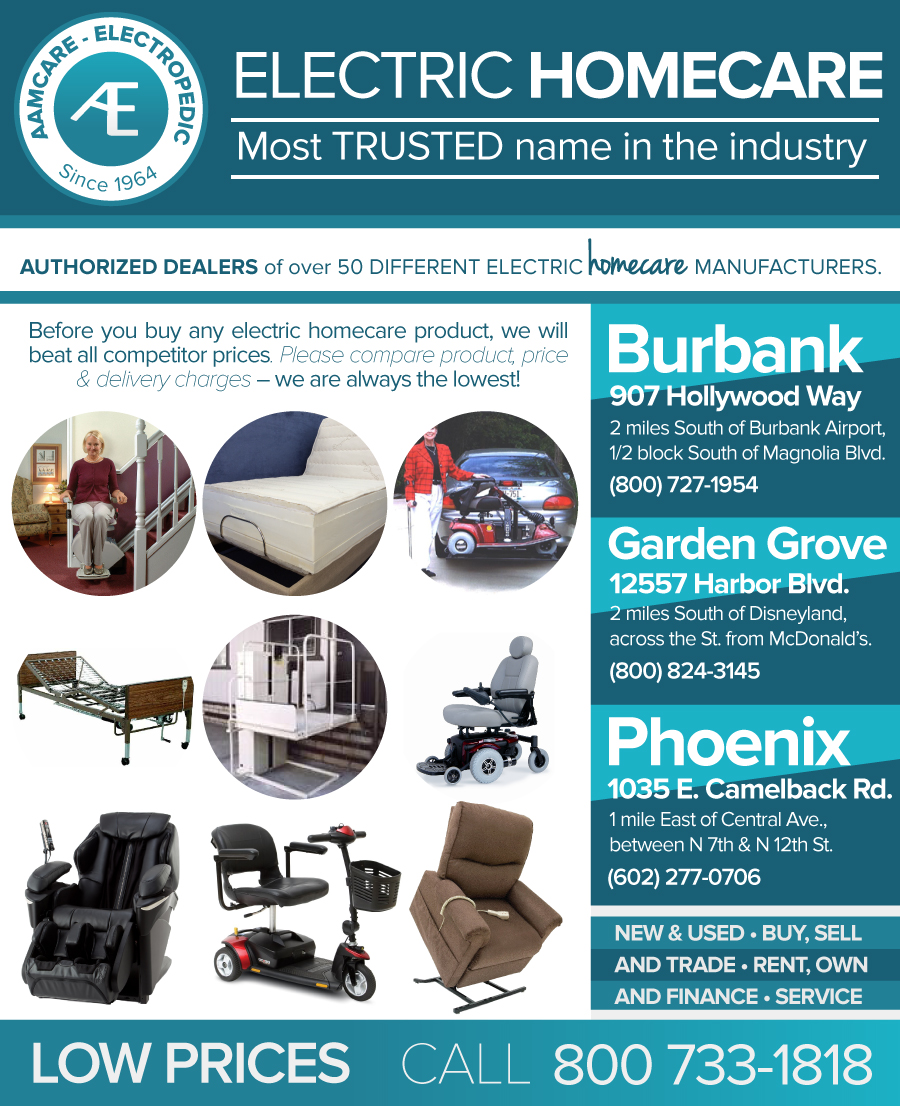 AAMCARE - ELECTROPEDIC SINCE 1964
Advanced Automatic Medical Care - Electropedic Beds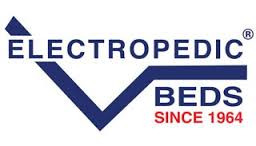 We welcome you into the family of Electropedic Beds, a family owned and operated company since 1964.
Electropedic Beds was started by Henry Kraus in 1964.
He had gone to the 1964 New York World's Fair with his wife, Jean Kraus, and saw an Adjustable Bed being previewed as "The Bed of Tomorrow. Today."
In the Contour Chair Business (Contour Chairs helped people to relax and recline in a special way, different than other recliner chairs on the market.), Henry Kraus saw the future of the Adjustable Bed Industry in front of him. Aamcare-Electropedic Beds was started right away.
Adjustable-Beds allowed people to recline in OVER 1001 DIFFERENT POSITIONS for Health, Sleeping, Relaxing, Reading and Watching TV. Learning about the art of sleeping, Henry Kraus became an Adjustable Bed and Mattress Specialists. Eventually manufacturing his own, the Electropedic Adjustable Bed.
Understanding that "Rome was not built in a day"; Henry Kraus knew how to build a business: Simply have customer's 100% Satisfaction always in mind. Make changes, evolve, constantly get better . . . more, quieter, better features and benefits. Always considering the long-term sleeping experience and satisfaction of each customer.
We are proud to say that Electropedic Beds are the product of over 50 years of seeking 100% Satisfaction.
Today, about 25% of the Electropedic Bed business is based upton repeat customers and referrals.
Although Adjustable-Beds are not considered "beautiful"; Henry Kraus understood the experience of a bed in the bedroom had to look "nice and standard". Henry Kraus was the first to make sure his Adjustable-Beds followed National Bedding Industry Standards; and that they would work with all existing headboards, linens and bedding. He once said "All Brides are beautiful, because they are all dressed up beautiful." And Henry Kraus wanted to make sure that his Adjustable-Beds were "beautiful." Till today, no other adjustable bed company offers more models, sizes, lengths, widths and bedding than Electropedic to fit your bedroom decor.
Making the customers 100% Satisfaction his first and foremost concern, Henry Kraus became one of the first and only mattress companies that offered each mattress in (4) four different firmnesses: Soft, Regular Firm, Extra Firm and Ultra Firm. When Henry Kraus would train a new Factory Representative, he would always ask the same "trick" question: "What is the most important consideration for a Customer in buying a new mattress." The Answer he always heard back was "Comfort." Henry Kraus would then say "No"; it is Health: How the customer feels when he wakes up. Of course, he would say you want to sell Health and Comfort; but feeling good when you wake up is actually more important. And if the back is not properly supported by the right mattress all night; then a customer may wake up with a bad back. "How the customer will feel in the morning" Henry Kraus would say, "is always the most important consideration; which means, your Health!"
Maybe because Henry Kraus had back surgery at an early age of 33, he appreciated what a "Good Night's Sleep" really is. Making customers 100% Satisfied really meant selling them a mattress and bed where they feel good waking up.
For 50 years, maintaining that Excellence is still what Electropedic does.
In 1985, the Electropedic motto became "Your Comfort Is Everything!" No other company spends more time and effort in offering Adjustable-Beds with the most comfortable Adjustable Bed Mattresses: 7" Latex Mattress, 8.5" Perfect Firmness, 9" High Profile Mattress, 9" Pocketed Coil Mattress and the 11" THE ULTIMATE.
Each mattress continues to be Hand-Made, One-At-A-Time.
Completely Reversible
Quilted on Both Sides
Handles or Zippered Cover
Soft to Ultra Firm
20-Year Warranty
The Craftsmanship Principles started by Henry Kraus have continued with his Son's, Lloyd and Philip Kraus.
Lloyd Kraus tries to explain to each and every customer that we still make our mattresses the old-fashioned way, with a lot of craftsmanship, that are made to last for 20 years, and not 10 years (like most mattresses made today.)
Philip Kraus, President of Electropedic Manufacturing Corporation, took over most of the Production of the new Electropedic Bed. The WH1, WH2 and WH3 are the World's Best-Built Electric Adjustable Bed. In the Electropedic Bed Brochures, it states "Electropedic, The World's's Best-Built Electric Adjustable Bed." To be the Best, Philip Kraus always says, we are always going to have to offer the Best Built Adjustable Bed Motors, Frame, Hand Control, Casters, Mattress, Foundation and Massage System.
Henry Kraus gave his son Lloyd Kraus the Burbank Electropedic Showroom (which use to be our old factory), the Garden Grove Electropedic Showroom and the Phoenix AZ Electropedic Showroom. Lloyd Kraus expanded into Electric Homecare Products (see below)* and is now Authorized Dealers of over 50 Different Electric Homecare Manufacturers (see below)**. He maintains the same motto: "Your Comfort Is Everything!" on the complete product line.
Henry Kraus had also started a separate deluxe Latex Foam Mattress Manufacturing Company, EuroFlex. Lloyd Kraus has continued that tradition by offering his Latexpedic Line of THE ULTIMATE IN COMFORT Classic, Natural and Organic Mattresses. "Even if you had a million dollars in your pocket", Lloyd Kraus says, "you cannot buy a higher quality or more comfortable mattress in the World! 100% Pure TALALAY Latex. Period." (both Philip and Lloyd Kraus learned about 100% Pure TALALAY Latex from their Father.) Being Factory Direct we can usually save the Public up to 50% amp; more. Lloyd Kraus continues his Father's tradition of old-fashioned craftsmanship: hand-crafting each mattress, one-at-a-time; completely reversible, handles or zippered over, Soft to Ultra Firm and 20-Year Warranty.
The Electropedic Factory can ship anywhere in the USA, directly to your Home. Call (800)551-2010
In 1985, Lloyd Kraus expanded into the
*Electric Homecare Products Industry
** We are NOW! Authorized Dealers of OVER 50 Different Electric Homecare Manufacturers:
Best Price, Quality, Guarantee, Service amp; Selection
Ask about our Limited Lifetime Parts Warranty exclusive to Electropedic.
We can ship any product and model direct to your home, anywhere in the USA. SERVING ALL AREAS! Call 800-727-1954

Who makes THE ULTIMATE IN COMFORT Mattresses?
Answer: LATEX PEDIC

FACTORY DIRECT. CALL (800)528-3974
LATEX PEDIC CLASSIC-BLENDED, NATURAL AND ORGANIC LATEX FOAM MATTRESS SPECIALISTS
BUY FACTORY DIRECT - SAVE UP TO 50% amp; MORE
(When you compare us to many Mattress Retailers and Bedding Stores)

Select from our 7", 8.5", 9" and 11" Models
Classic-Blended, Natural and Organic Latex Foam Mattresses.
Each available in (4) four different mattress firmnesses: Soft, Regular Firm, Extra Firm and Ultra Firm.
Available in 100% Pure TALALAY Classic-Blended, Natural and Organic. Buy Factory Direct - Save Up to 50% amp; More

Please call (800)528-3974, email, visit,or go online for our Complete Information, Prices and Illustrated Brochure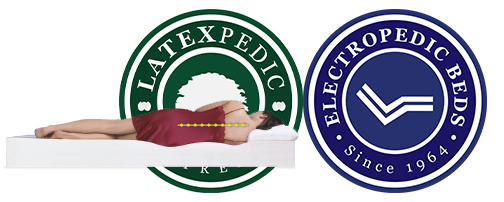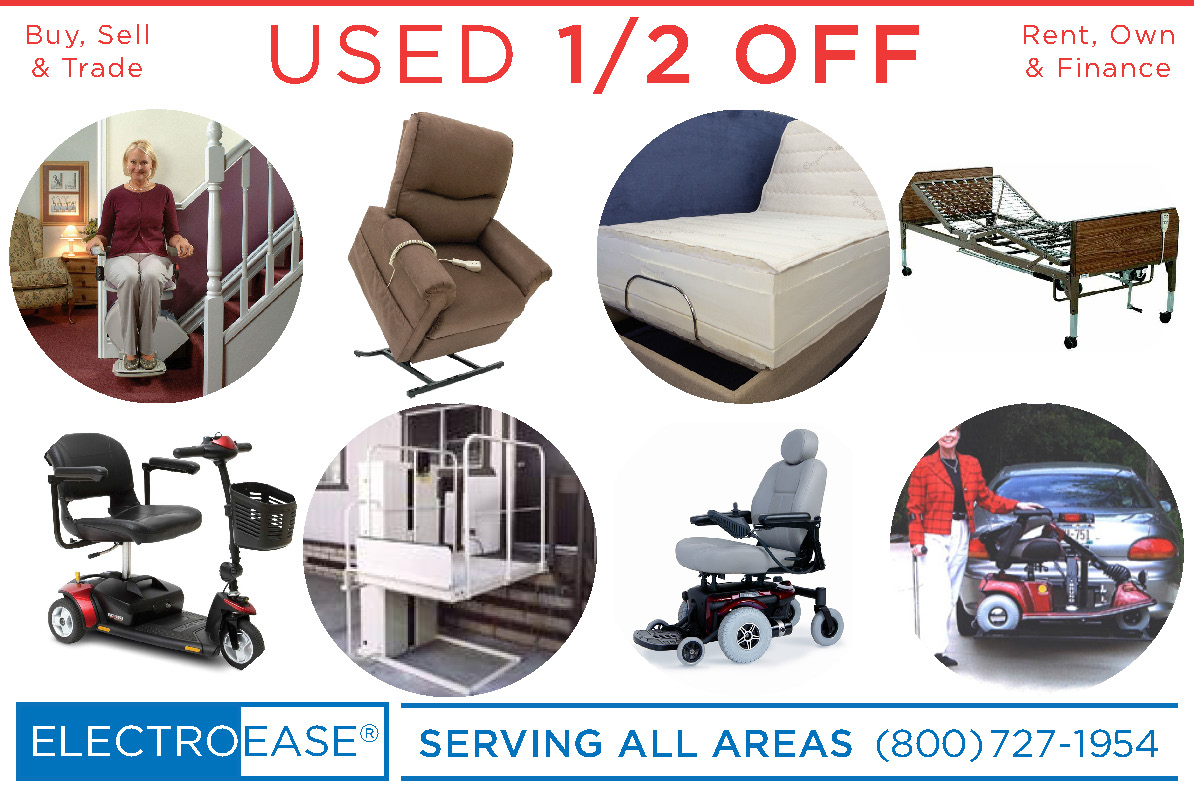 Your Comfort is Everything! Since 1964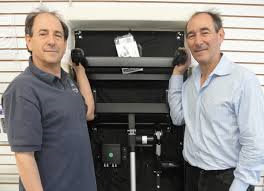 Lloyd and Philip Kraus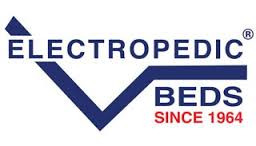 NEW amp; USED - PLEASE CALL FOR LOW PRICES: 800-727-1954