NOW! You Can't Say "I can't afford it!"
Serving Phoenix Metro Area including Scottsdale, Tempe, Mesa, Chandler and more.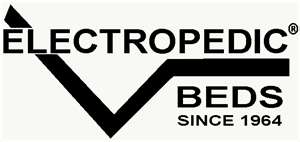 The RIGHT Adjustable Bed for You!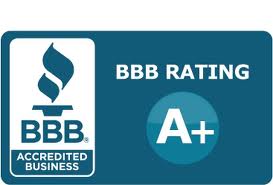 We are the original manufacturer of the ELECTRO-PEDIC Adjustable Bed. The WH2 Motorized Frame and the LatexPEDIC High Profile Mattress is the product of ovder 48 years of evolution; seeking perfection. Select an ELECTRO-PEDIC Adjustable Bed Model, Size, Mattress and Firmness and take a health break.
1035 E. Camelback Rd. Phoenix AZ 85014 602-277-0706 800-733-1818
907 Hollywood Way, Burbank CA 91505 818 845 7489 800-233-7382
12557 Harbor Blvd., Garden Grove CA 92840 714-636-3561 800-824-3145
SERVING ALL AREAS: 800-551-2010
Your Comfort is Everything!
EXCELLENT
SERVICE.

CONTACT US!

SERVING
ALL AREAS

FAMILY OWNED AND OPERATED




SINCE 1964

ELECTRO-PEDIC® Beds was founded in 1964 by Henry Kraus, and is now run by his two sons,
Philip Kraus and Lloyd Kraus.


A TRADITION OF EXCELLENCE.

1035 E. Camelback Rd., Phoenix AZ 85014 800-733-1818 map
12557 Harbor Blvd., Garden Grove CA 92840 800-824-3145 map
907 Hollywood Way, Burbank CA 91505 800-233-7382 map


SERVING ALL AREAS: 800-354-5040

MEMBER BBB
A+ RATING

We have never lost sight of the fact that our success is built upon customer satisfaction: "Your 100% Satisfaction Is Our Only Goal!"

LIMITED LIFETIME PARTS




WARRANTY

After the original manufacturer's Parts Warranty expires, we will either charge you our Cost or ½ the Retail Price for the Part.

AUTHORIZED
SERVICE CENTER

We are the authorized service center for all our adjustable bed, chair & stair lift, wheelchair lifts, mobility scooter and power chair manufacturers.

COMPANY OWNED & OPERATED
DELVERY SERVICE

On local deliveries, our own trucks and experienced drivers offer white glove delivery, set-up and product instruction.

AUTHORIZED
MEDICARE BILLER

When you qualify, we offer fast and professional Medicare Billing on Mobility Scooters, Lift Chairs and Hospital Beds.

GUARANTEED
LOWEST PRICE

Before you buy, we will beat all competitor prices. Please compare product, price & delivery charges – we are always the lowest!

10-DAY/$75.00 EA.
EXCHANGE POLICY

On local deliveries, all stock items that are not special or made to order, come with a one-time, 10-Day/$75.00 Each Exchange Policy.

Servicing Phoenix

SERVING

1035 E. Camelback Rd. Phoenix AZ 85014 602-277-0706 800-733-1818

1035 E. Camelback Rd. Phoenix AZ 85014 602-277-0706 800-733-1818
SERVING: Mesa, Chandler, Glendale AZ, Scottsdale, Gilbert, Tempe, Peoria, Surprise, Tucson, and the State of Arizona

Twitter Yelp CitySearch Tupalo LinkTown


ELECTRO-PEDIC BEDS
MAKING CUSTOMERS
COMFORTABLE FOR
ALMOST 50 YEARS

YouTube.com Video on ELECTRO-PEDIC Adjustable Beds and Latex Mattresses

FACTORY DIRECT ADJUSTABLE BED PRICES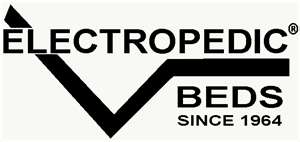 Select from the best selection of latex-mattresses for your personal use, and take a health break. ORDER FACTORY DIRECT FROM OUR PHOENIX AZ STORE AND SAVE UP TO 50% AND MORE! Choose from the best selection of Latex Natural Beds and Organic Beds:
Latex Natural and Organic Adjustable Bed Mattresses
SERVING PHOENIX METRO AREA: 800-733-1818