We are Family Owned and Operated Since 1964 � Medically Accredited � Member BBB
As a Joint Commission Accredited Medical Equipment Dealer it is our responsibility to FIRST! educate you on the FACTORS that are important in buying an Electric Home Care Product. We understand that COST is always a primary concern. We Guarantee the Lowest Price!
Your 100% Satisfaction is our only goal. We believe that SHARING INFORMATION is the key to finding you the right Product for your Weight, Height, Age, Physical, Health and Environmental Conditions. Please take the 5 to 15 minutes time sharing information with an Electric Home Care Specialist. Our Secret Formula for Success is to sincerely help you find the right product - even if that means telling you where to buy elsewhere! (we'd rather not sell you a wrong product, especially where your safety may be at issue.) We've been helping people Since 1964 . . . and when you have been doing the same thing for 45 years, you get pretty good at it.
Los Angeles Store
New Lift-Chairs, Bariatric Heavy Duty Adjustable Beds, New Ramps, ALUMIRAMPS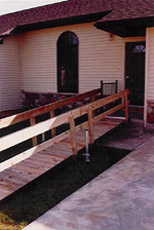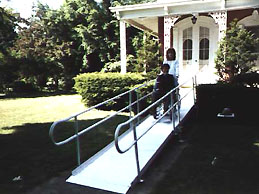 New Vertical Home Wheelchair Platform LiftsTrus-T-Lift
Ram Manufacturing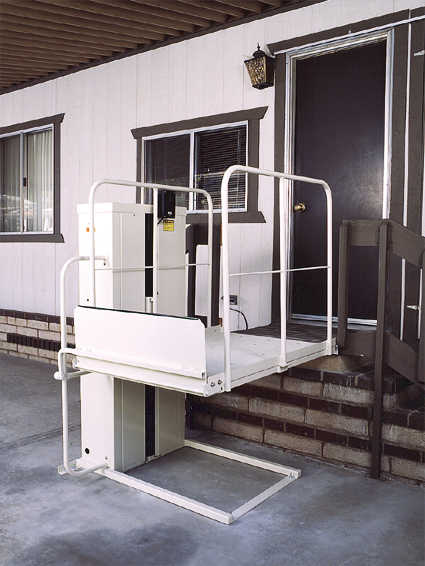 Los Angeles Dealer
At ElectropedicBeds.com, we have been helping peoplethe right products for over 43 years, and when you have been doing only one thing for 43 YEARS, you get pretty good at it.
Advanced Automatic Medical Care
NEW ELECTRIC WHEEL CHAIR
PRIDE JAZZY WHEEL CHAIR
Los Angeles Showroom

Natural Latex Mattress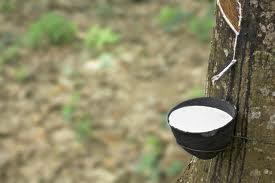 ELECTRIC WHEEL CHAIR Now! for the AND WORLD'S LARGEST SELECTION of Electric Home Health Care Equipment on Electric WHEEL CHAIR. . . the incredible selection of New and Used Amigo, Bruno, Everest & Jenning, Golden, Invacare, Merit, PaceSaver, Shoprider, Pride Jazzy, Quickie, Tuffcare, Twenty First Century...Designed to bring you the ultimate in comfort by electrically assisting you at the touch of your finger, making the time you can enjoy your day, more luxurious. Select a Product for your personal use and take a health break PLEASE CALL FOR AN ILLUSTRATED BROCHURE AND PRICE LIST: 1-800-733-1818 talk to the people who only do one thing and it is for you: 1-800-733-1818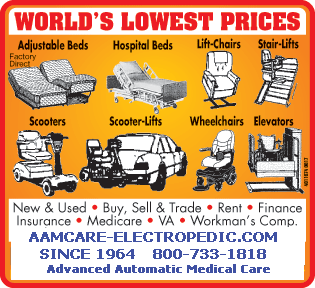 Adjustable Bed Superstore
SERVING ALL AREAS - FREE SHIPPING, USA - MEMBER BBB - SINCE 1964 - (800)551-2010
Our Experience Means
The Right Product for You!

AAMCARE-ELECTROPEDIC.COM - Orange County - Adjustable Beds, Bariatric Equipment, Hospital Bed, Tempurpedic Mattress & Temperpedic Mattresses, Scooters & Lifts, Acorn, Bruno, Pride and Golden Chair & Stair Lift, Jazzy & Wheelchair Elevators
12557 Harbor Boulevard, Garden Grove, CA 92840
(714) 636-3561 (800)824-3145
USUALLY NEXT DAY DELIVERY: Orange County CA Anaheim Costa Mesa Fullerton Garden Grove Huntington Beach Irvine Orange Buena Park Fountain Valley La Habra Laguna Niguel Lake Forest Mission Viejo Newport Beach Tustin Westminster Yorba Linda Aliso Viejo Brea Cypress Dana Point La Palma Laguna Beach Laguna Hills Laguna Woods Los Alamitos Placentia Rancho Santa Margarita San Clemente San Juan Capistrano Seal Beach Stanton Villa Park
Natural Mattresses